We manufacture a range of actuators which together with our control system allows for realistic playing and control of physical automated musical instruments and other devices. The system as a whole is modeled on the human musician and incorporates nuances of expression formerly unseen in robotic instruments.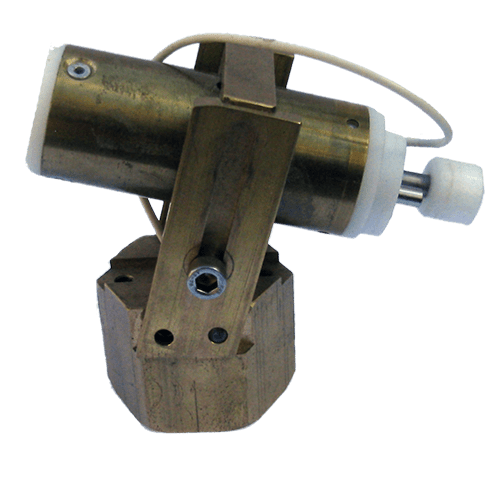 No longer are strokes limited to a single stroke or even a range of dynamics.
Our system can be tailored to produce mute strokes, trills, ruffs and any number of novel articulations which can be played in any combination with lightning speed. The system is ultra reliable, long-lasting and produces regular function email reports via a sophisticated self test routine which is cunningly disguised as a piece of music.
Components are quick  to adjust and replace and design life is typically 10 years daily use before requiring repair.
All parts are standardised, with self-lubricating sintered bush bearings, brass body and engineering plastic mounts. Hammers are easily replaceable and the actuators can be remotely adjusted over the web.
You can see and hear an installation with 39 actuators at The Federation Bells playing compositions from around the world, on a daily basis at Birrung Marr near Federation Square in Melbourne
For more details please contact Harry at Spring Studio